Equipment Procurement Slip on the Rise — Extended Procurement Durations Spell Trouble for Many Projects
An increasing number of large capital projects are contending with engineered equipment procurement delays, according to a recently completed IPA study.
The uptick in planning procurement durations, coined "procurement slip," is among several findings relating to major engineered equipment procurement trends and practices identified in the study. Measured from the time the first major order for equipment is placed to the last major delivery of materials to the site, procurement slip was found to have increased by more than 10 percent during a 10-year period, from 2002 to 2012. Bid cycle time is not included in the procurement duration measurement.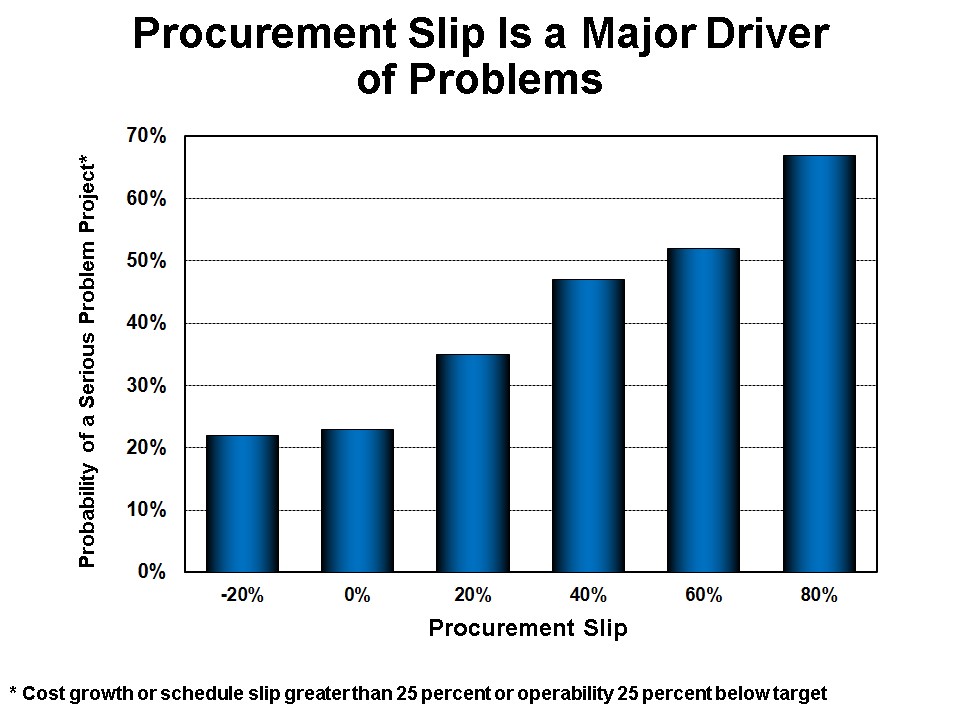 The fact that more large capital projects are experiencing procurement slip in recent years concerns project organizations because procurement slip is a known driver of serious problems during a project's execution and construction. Such problems include site laydown area issues and logistics challenges.
Project startup and operation targets are more prone to be missed, regularly by a wide margin, as a consequence of procurement problems. The study reviewed 270 completed projects authorized between 2000 and 2013, and determined that projects experiencing 30 percent procurement slip from plan at authorization have about a 40 percent probability of suffering significant project failures—defined as cost growth or schedule slip greater than 25 percent, or operability 25 percent below target.
Additionally, the study found that procurement organizations are consistently underestimating the time actually needed to invite, receive, select, and negotiate bids from equipment vendors. Worse, the average bid procurement cycle time is getting longer.
The study also examines how organization structure, procurement practices, and project practices can mitigate procurement risks.