IPA Adds Key Project Team Member Turnover Metric to PES®
Independent Project Analysis (IPA), Inc. wants owner companies to fully recognize that turnover of certain capital project team leaders during a project's development and execution is likely to have harmful effects on the project's execution performance. A new IPA Project Evaluation System (PES)®1 metric, the Key Project Team Member Turnover Metric, is designed to make companies take notice.
IPA research studies have shown the harmful effects of project team member turnover and the focus, historically, has been on project manager turnover. At the Industry Benchmarking Consortium (IBC) in March 2018, IPA's Chief Operating Officer, Elizabeth Sanborn, presented new research showing that recently completed projects with construction manager and engineering lead turnover experienced diminished cost performance (Figure 1). In addition, the cost performance of projects with turnover was more varied.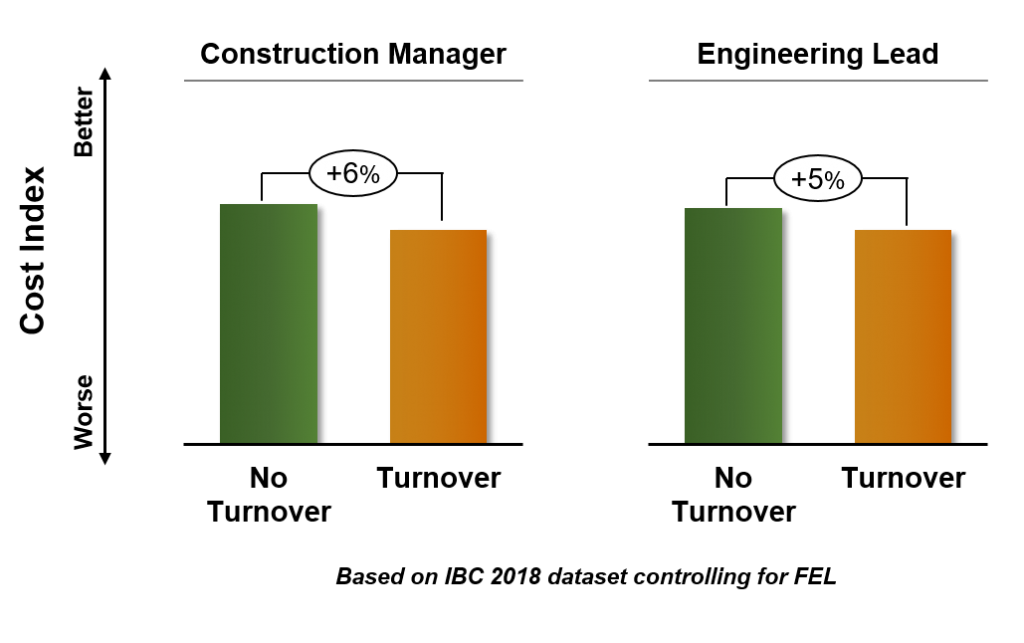 Figure 1: How construction manager and engineering lead turnover affect project cost.
In recent years, turnover has been common in three capital project leadership roles—project manager, construction manager, and lead engineer. Of the most recent completed client projects IPA evaluated in 2017, less than half, 44 percent, did not experience turnover in any of the three project leadership positions. More than one-half, 56 percent, experienced turnover of one of these positions with 42 percent experiencing turnover in the project manager position and 22 percent and 31 percent experiencing turnover in the lead engineer and construction manager positions, respectively. As many as 17 percent of the recently completed projects had two of the three key team members leave the project during the delivery process. Turnover in all three key team member positions occurred 8 percent of the time.
Companies are having a difficult time finding experienced project leaders, especially construction managers, and this makes matters worse. Industry-wide, retirements and departures over the last few years have drained the already-shallow pools of project leadership talent.
IPA has recently focused significant effort in identifying the characteristics that support project personnel being successful in their roles—specifically in the project management, construction management, and lead engineer roles. This work has been translated into services that can be used to support selecting the right leaders early in their careers and identifying the right opportunities to move them up the learning curve more quickly.