Resource Center
IPA Appoints Ingersoll and Mulgrew to Its Board of Directors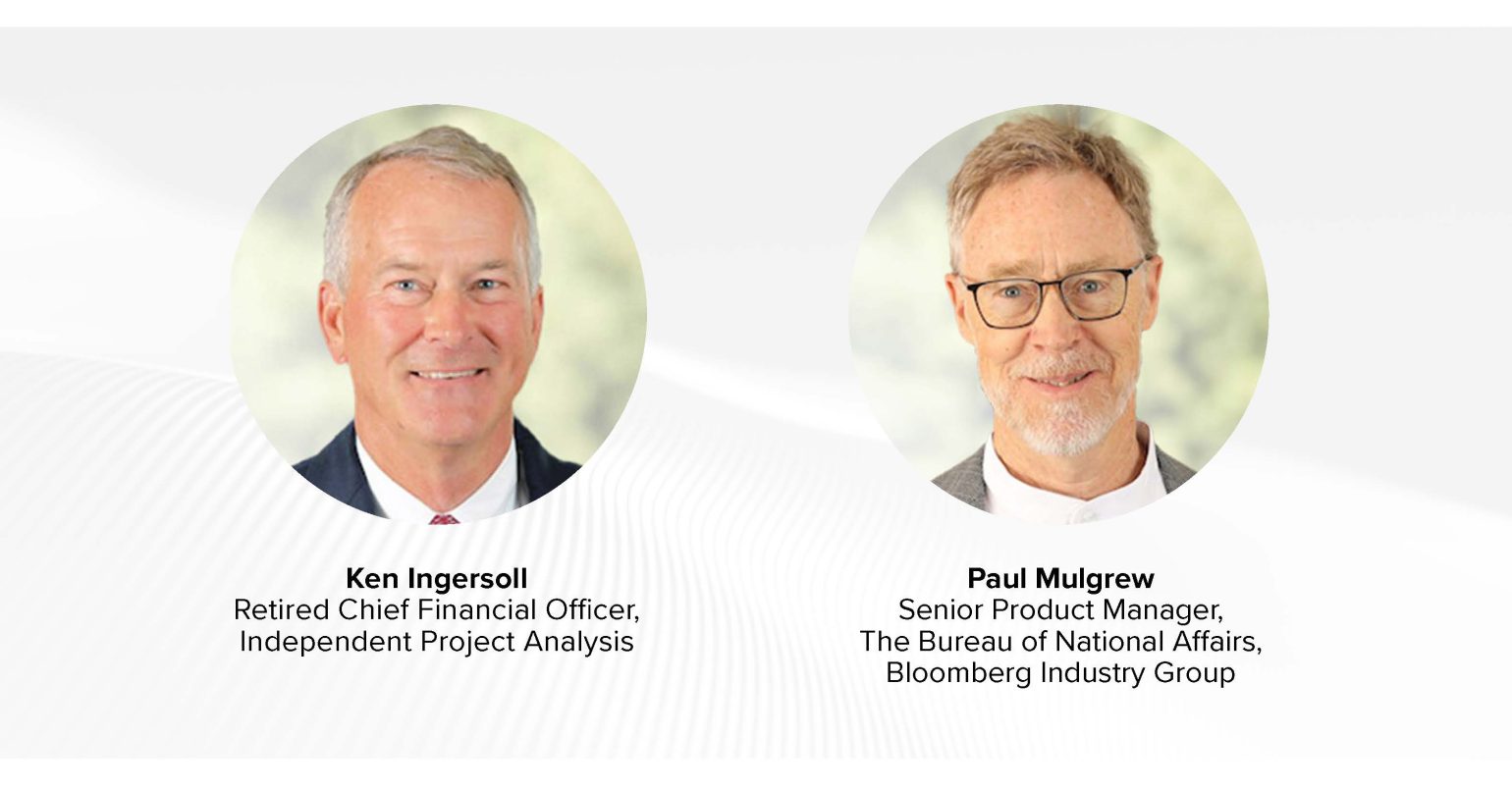 ASHBURN, VIRGINIA (May 18, 2023)—Independent Project Analysis (IPA) Inc., the preeminent consultancy for capital project evaluations and research, is pleased to announce the appointment of Ken Ingersoll and Paul Mulgrew to the IPA Board of Directors.
Ken Ingersoll served as IPA's Chief Financial Officer (CFO) from 2001 until his retirement in 2020. In his almost 20 years as IPA's CFO, Ingersoll oversaw the treasury, accounting, budget, tax, and audit activities of the company, as well as the financial and account system controls and standards. Ingersoll will assume chair of the Audit Committee, replacing James Russo, who is stepping down after 15 years of service.
Paul Mulgrew has over 25 years of experience as an executive at The Bureau of National Affairs—Bloomberg Industry Group. Mulgrew is deeply knowledgeable in software development and will have applications development as his remit on the board. Software solutions are a key area of concentration and growth for IPA, and Mulgrew's professional experience will help steer IPA in this strategic direction.
About IPA
Founded in 1987, IPA is a benchmarking, research, and consulting organization devoted to the empirical research of capital projects and project systems. IPA improves the competitiveness of our clients through more effective use of capital in their businesses. It is our mission and unique competence to conduct research into the functioning of capital projects and project systems and to apply the results of that research to help our clients create and use capital assets more efficiently.