The Problem
A European company launched a strategic growth initiative targeting their renewable products line that would require parallel development of several globally distributed megaprojects. The organization had previously worked with IPA to develop a fit-for-purpose work process for small- to medium-size brownfield projects, but had no operating model for developing major projects of this magnitude.
Well acquainted with IPA's research showing that megaprojects are failures 65 percent of the time, the organization knew it was foolish to leave the success of these projects to chance. What they needed was a standard approach to support strong team formation and facilitate use of megaproject development Best Practices throughout the project lifecycle.
The Approach
IPA Capital Solutions used a collaborative approach to develop a major projects operating model for the client, to support owner teams in maximizing the value of these major capital investments. The IPA team started by conducting numerous interviews across a diverse range of company stakeholders to capture perspectives and concerns from a variety of sources and obtain a comprehensive understanding of the company's current state. IPA developed a series of early deliverables, integrating quantitative analysis, IPA megaproject research, and analyst expertise with insights gathered from these stakeholder interviews.
IPA then held a series of participatory workshops with stakeholders to share deliverable progress, discuss feedback, and drive alignment in real time. IPA analysts maintained a constant stream of communication with client points of contact to discuss progress, align expectations, and adjust or refocus as necessary to meet urgent needs in an uncertain environment.
This integrated working approach allowed IPA to deliver consistent value to the client throughout the engagement, over a period of several months.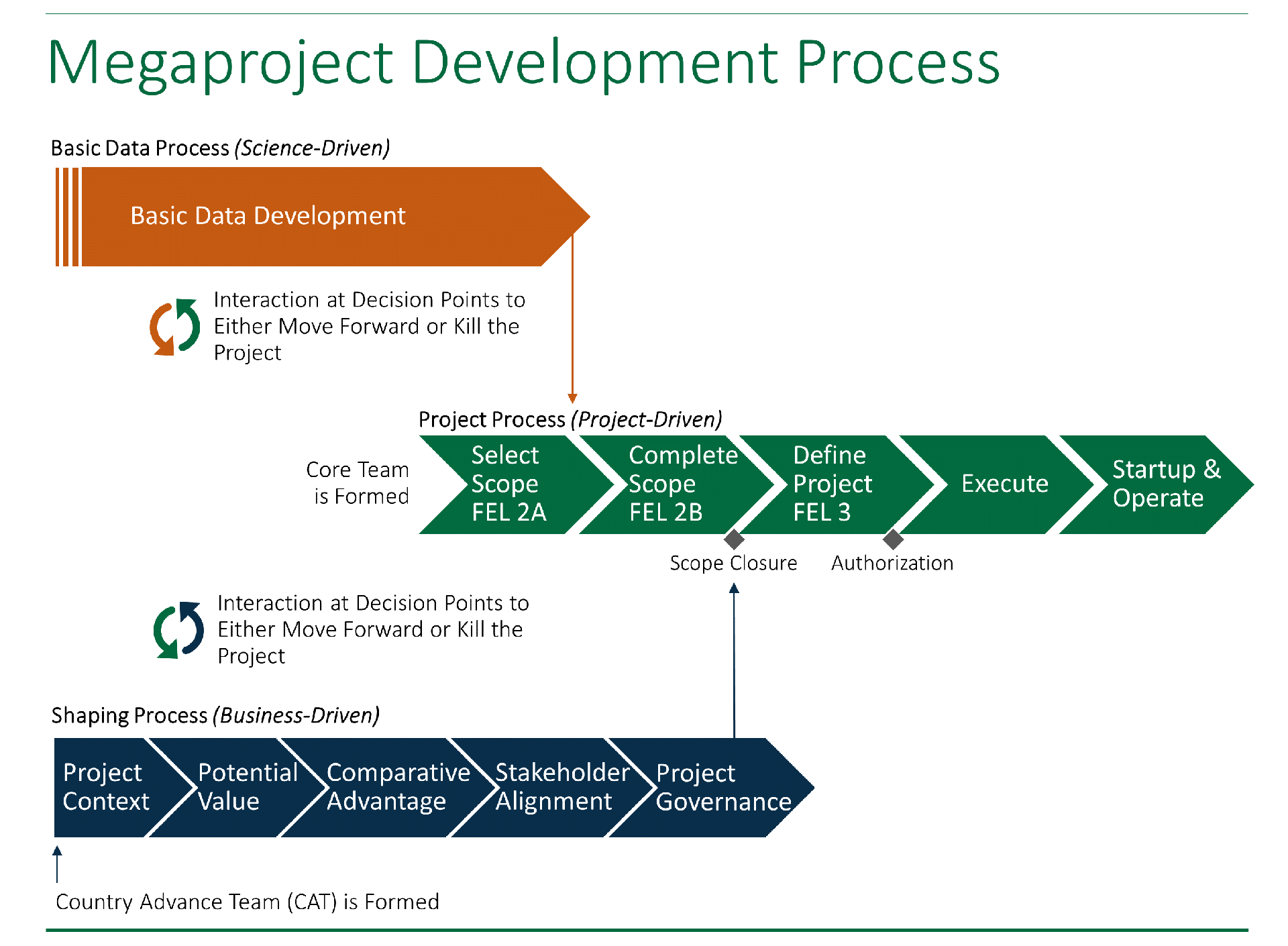 The Solution
The result of this effort was a customized suite of guidelines and tools designed to support project leadership and team members in successfully navigating the complex landscape of major project development. Key deliverables include:
A playbook describing the organization's operating model and owner team approach for defining, planning, and executing major projects
A project governance workflow, depicting the key tasks, deliverables, and decision guidelines for each project phase
Organizational chart templates to guide owner team development for each project phase and an assessment of owner staffing needs for the megaproject portfolio over the next 5 years
Detailed role descriptions for key owner team roles, including distinctions between the role of the owner versus the role of the engineering contractor
Together, these deliverables now form the basis of this company's operating model for major projects, uniting all project stakeholders under a common language, set of principles, and standards.
*Case study by Katya Petrochenkov, IPA Senior Research Analyst
Complete the form below to request more information.