Lean Scoping, Sustaining Capital Project Studies on Deck for UIBC 2016 Meeting
New IPA Research Centers on Cost Savings & Effective Project Management
Representatives of close to two dozen of the world's leading oil and gas companies committed to the safety and effectiveness of capital projects will gather for the annual meeting of the Upstream Industry Benchmarking Consortium (UIBC) November 14-16, 2016, in Leesburg, Virginia.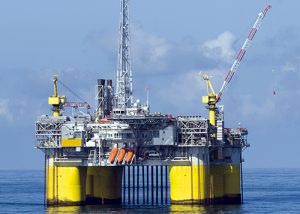 The UIBC, an independent forum facilitated by IPA, provides oil and gas companies with insights into how well their asset development investments have fared over the last year in terms of cost and schedule, safety, project definition, and operability outcomes compared to their peers across the E&P industry. In presentations and during discussions that will take place at the consortium's 3-day annual meeting, business executives and project team professionals representing UIBC member companies will learn about industry-wide Best Practices for improving specific elements of capital project execution.
The meeting agenda, developed with the guidance and input of the UIBC Steering Committee, is to show member companies how they can save money on capital projects over the next several years. "All immediate 'go-to' cost-saving measures—reductions to capital expenditure budgets, staffing, and training—have been exhausted in what's become a prolonged lower oil price environment," said Vinay Khemka, IPA Advanced Associate Research Analyst and the UIBC 2016 meeting coordinator. "UIBC companies are now searching for longer-term strategies for delivering profitable assets."
Two new research studies in particular are focused on the issue of reducing project costs.
Lean Scoping for Capital Efficiency
With the E&P Industry concerned with how low oil prices will go and for how long, this study will shine a spotlight on competitive or "lean" project scoping. The research focuses on whether there is a significant opportunity for companies to target cost savings by getting more volume over a longer period of time by making full use of facilities and equipment. This is in stark contrast to the strategy many companies pursued when oil prices were much higher, which was to build large capacity facilities to get more volume faster.
Tradeoffs in Depletion Planning and Well Complexit
Building on a previous study, this study will explore the topic of lean scoping from the development drilling program perspective. Decisions about the number of development wells and the overall depletion strategy are heavily influenced by both the subsurface and facilities functions. So how much influence does the wells function have over basic wells scope decisions? And, does the wells function operate in a service mode, delivering the scope that the subsurface and facilities functions decide on? How are tradeoffs among subsurface, wells, and facilities managed? This study looks to answer these questions and others.
Three other new research studies are set to be unveiled at the UIBC 2016 gathering in Northern Virginia.
Characteristics of Effective Project Leaders
As the gap between experienced and inexperienced resources continues to grow, the success of complex E&P projects is likely to rely even more on effective project management. The first in what is expected to be a series of E&P Industry competency studies developed for UIBC members, this study aims to address several questions, including: What are the most performance-leveraging behaviors, skills, and abilities of effective project managers of complex projects and what are some of their most common personality traits? Plus, do these PM personality traits differ based on project characteristics and scope of responsibility?
Defining Sustaining Capital
Following the market downturn, small and mid-sized projects (often described as "sustaining capital projects") have become an increasingly bigger part of E&P company portfolios. However, empirical data indicate that there is little to no consistency in how E&P companies define what constitutes a sustaining capital project. These projects vary in size from $10 million in some companies to $250 million in others.
Among other questions, this study will examine how companies should define what constitutes a sustaining capital project, how the outcomes of large and sustaining capital projects differ, and how staffing needs change based on the definition of what constitutes a sustaining capital project.
Operability Problems: A Root Cause Analysis
UIBC 2015 data show that Industry's operational performance is abysmal with 33 percent of projects facing major operability problems in the first year. The economic importance of achieving good operational performance is undeniable—keeping production up and operability problems down generates cash flow and reduces operational expenditure. This UIBC 2016 study will draw on learnings from past projects about the reasons for their poor/good operational performance so these learnings can be passed to ongoing/future projects.